Henry Cavill Workout
Man Of Steel Workout (Updated)
It's every little boys dream (and every overgrown nerd) . Being Superman. Very few get to don the tights and cape, and even fewer get to do it and look good. Christopher Reeve was fit enough to play the Man of Steel in the 80s, Brandon Routh managed to look beefy - if not exactly ripped - for the role in Superman Returns (zzzzzzzzzz) and now it's the turn of Henry Cavill - the ripped guy from the Immortals. Looking at him now, it's hard to believe that as a child his nickname was 'Fat Cavill'. Because he was .. err .. fat. Instead of burying his face in a thousand cakes and icecreams like most quiters, he used it as motivation to become, well, a superman!
If you too want to look good in a Superman outfit at your next 'S' themed costume party, it's time to ditch the 'sewn in' muscles and get some real ones. Famous actors may have the benefit of top trainers and chefs that the rest of us don't, but we have the benefit of not having to get in shape in such a short time-span. Add to this the fact that we can use the same knowledge of training and nutrition that these stars use, there's no reason why we all can't put this into practice to get into our own superhero shape with the same effort and consistency.
If you want to be more like Superman and less like Clark Kent, keep reading...
Henry Cavill was interviewed by Total Film Magazine before filming began and was asked about his training for the upcoming reboot of the ultimate super hero.
"I'm on 5000 calories a day... You've got to eat protein first, then a little bit of carbs...you've gotta keep your hunger levels going,"..."I'm training two and a half hours a day, pushing my body beyond its normal limits, putting on a lot of muscle mass and just making myself look like Superman."
5000 calories is pretty heavy duty. The fact he's taking in 5000 calories and remains fairly cut, gives us an idea of the intensity of his workouts. HINT: VERY intense. Luckily most people won't have to down this much food and will be able to build muscle with far less calories assuming a moderate calorie surplus. For more on the diet, scroll down. 

The Workout
Now that Man Of Steel has been released, we should be seeing more and more of the workout Henry undertook, seeing the light of day. For a brief glimpse at Henry in full training mode for Man Of Steel, check out this video released by the National Guard, and Henry's trainer Mark Twight.
You can also download a workout PDF, put together by Henry's trainer at www.soldierofsteel.com/workout
Other than the soldier of steel material, details are skant on the specifics of the lifting routine for Henry Cavils Man of Steel workout, but with a solid lifting program like this 12 week program for gaining size (something Henry had to do in preparation for Superman) by Jim Stoppani. ... http://www.bodybuilding.com/fun/shortcut-to-size-training.html, and what we DO know from Henry's trainer, we can piece together something to get you started (until we get the full workout)
What Henry's trainers HAVE revealed is called the 'tailpipe' because it'll leave you 'exhausted'. Good gag.  It's a 100 rep workout that you might like to tag onto the end of your regular workout as an intense circuit to really torch fat and burn calories.
Here's how:
Perform these exercises in the order written. Do 25 reps of each exercise.  Use a 35pound Kettlebell
or dumbell for the exercises that require you to use a weight. If you are a newbie, you might want to start a little lighter.
1.Goblet Squat
2.Kettlebell Swing
3.Burpees
4.Jumping Jacks
And, if you'd like to catch up on Henry's body just a bitmore , you might want to build a similar base and invest some time in the type of training he did to get into great shape in the Immortals. Cavill plays Theseus in the film and worked with the same trainers who got Gerard Butler and the gang in jaw-dropping shape for the 300.
THE DIET
So .. back to that 5000 calories a day.
5000 Calories is a hefty amount to be eating for beginners (of which Cavill is not). You could probably smash back 5000 calories of fast food in a day no problem, but to keep your body performing at it's best and fat at a minimum, fresh fruits, veggies, lean meats and protein will need to be strictly adhered to.
When building mass, a minimum of 1 gram of protein per pound of bodyweight is required. Aim for 1.5 grams.
Great, readily available protein sources include:
Beef
Chicken
Fish
Eggs
Dairy (cottage cheese, yogurt, etc.)
To start with (and to avoid becoming an overnight fatass with the 5000 calorie diet), try following the diet (below) that Henry and the cast of the Immortals used as featured in MF UK (april 2012). to get in pre-superman shape. If you're already pretty cut and want to go right to gaining mass, try the diet by Jim Stoppani at Bodybuilding.com
Monday
Breakfast: Oatmeal with dried fruit and almond milk. 1 serving of fruit.
Snack: Natural protein bar. Sports recovery drink
Lunch: Salad of your choice but must include chicken breast, 30g avocado and 90g low-fat cheese. Low-fat dressing.
Snack: 60g nuts.
Dinner: 125ml vegetable soup. 180g salmon with lemon sauce, asparagus and wild rice.
Snack: 250ml fat-free cottage cheese. 30g nuts.
Tuesday
Breakfast: Protein shake (blend 1 banana, 50g berries, 1 scoop protein powder, 250ml almond milk).
Snack: Hummus with carrots
Lunch: 250ml vegetable soup. Salad with chopped turkey.
Snack: 1 green apple. 2tbsp almond butter.
Dinner: 180g chicken breast with 2tbsp honey chili sauce, quinoa and snap peas.
Snack: 20g casein protein.
Wednesday
Breakfast: Egg white omelet. Handful of strawberries.
Snack: 225g cottage cheese.
Lunch: Tuna salad with greens. 250ml soup.
Snack: 8 almonds. Carrot, apple, celery and ginger juice drink.
Dinner: 225g swordfish with mango and ginger sauce, wild rice and 1 medium artichoke.
Snack: Fresh pineapple with 225g cottage cheese.
Thursday
Breakfast: Muesli with almond milk. 1tbsp protein powder. Carrot, apple, celery and ginger juice drink.
Snack: 240ml low-sodium V8 juice. 2tbsp peanut butter.
Lunch: Stir-fry 170g scallops with 250g Chinese vegetables, garlic, onion and ginger in 2tbsp olive oil.
Snack: Protein shake (blend 1 banana, 250ml carrot juice, 1 scoop protein powder).
Dinner: 225g turkey burger with coleslaw (no bun). 250ml gazpacho.
Snack: 20g casein protein.
Friday
Breakfast: 250g fat-free plain Greek yoghurt. 1 banana.
Snack: 225g unsalted nuts. Carrot, apple, celery and ginger juice drink.
Lunch: Veggie burger with sautée vegetables and salad. 125ml vegetable soup.
Snack: 20 pistachio nuts.
Dinner: Tuna salad with plenty of greens. 250ml chilled cucumber soup.
Snack: 225g cottage cheese. 30g mixed nuts.
Saturday
Breakfast: Scrambled egg white or egg white omelette with mushrooms. Handful of strawberries. 170g cottage cheese.
Snack: 1 tomato. 50g fat-free cheese.
Lunch: Soup and salad of your choice (include 2tsp sesame seeds).
Snack: 50g turkey jerky. 280g almonds.
Dinner: 280g halibut with 4tbsp pesto, wild rice and courgette.
Snack: 20g casein protein.
Sunday
Breakfast: Egg white omelette with spinach. Handful of strawberries.
Snack: Fresh pineapple with 30g cottage cheese. 225g unsalted nuts.
Lunch: 280g steak with salad of your choice (include avocado).
Snack: 1 apple with 2tbsp almond butter.
Dinner: Beef and broccoli stir fry. 250ml miso soup. 1tbsp protein powder.
Snack: 225g cottage cheese. Handful of mixed nuts.
SUPPLEMENTS
The most important things to get into your body is PROTEIN! Your body needs it to build all that muscle you're going to need to fill that suit. By combining a heavy duty workout, the tailpipe, good nutrition and the right supplementation, you might make it into that suit before christmas.
When You Wake Up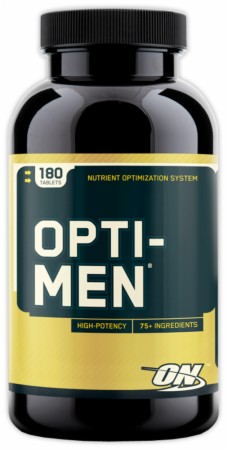 WHEY PROTEIN
: 20-40 grams
Whey protein is effective for muscle growth because it's one of the fastest-digesting proteins. Especially good around workouts.

MULTIVITAMIN
: 1 serving
Micronutrients for general health and to support muscle gain
FISH OIL
: 2-3 grams per day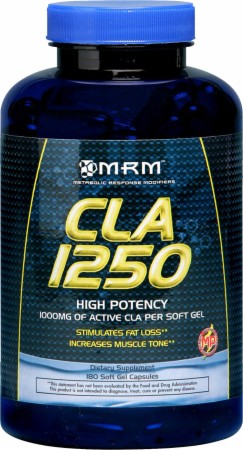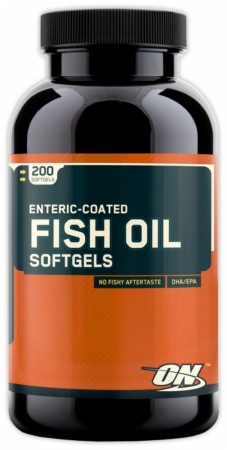 Fish oil helps with fat loss, reducing inflammation and improving overall health.

CLA
: 1-3g
Considered both a fat burner AND mass builder support
Before Workout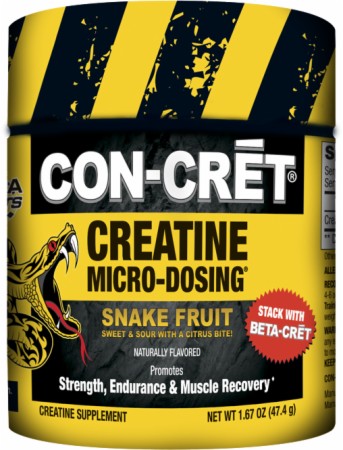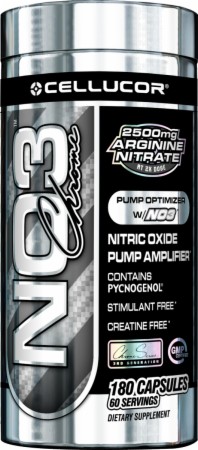 NO BOOSTER
: 1 serving (30 min. before)
Causes blood vessels to widen, allowing more blood into your muscles = Bigger Pump!
WHEY PROTEIN
: 20 grams (30 min. before)
CREATINE
: 2-5 grams (depending on brand)
Increase muscle strength, muscle power and muscle endurance
BETA-ALANINE
: 1.5-3 grams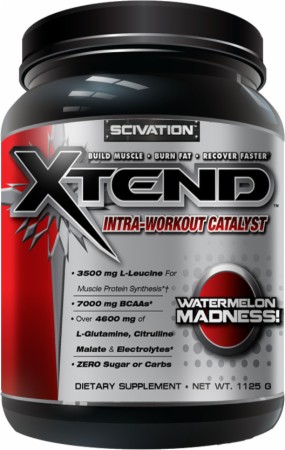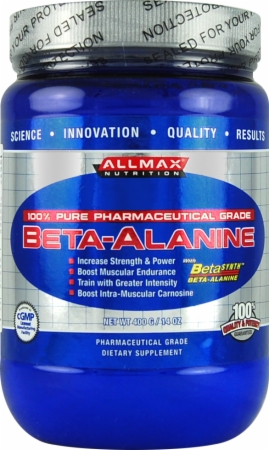 Helps to increase muscular endurance - more reps!
BCAAs
: 5 grams
Promote muscle synthesis and recovery
After Workout

WHEY PROTEIN
: 20-40 grams
CASEIN PROTEIN
: 10-20 grams
A slow-digesting protein .. perfect for overnight.


CREATINE
: 2-5 grams
BETA ALANINE
: 1.5-3 grams
Before Bed

CASEIN PROTEIN
: 20-40 grams
For more on the Henry Cavill Superman Workout head over to henrycavillsupermanworkout.com